Pure Brilliant Podcast Show #19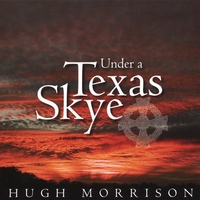 Welcome to the Pure Brilliant Podcast show #19.
Great to be back after 21 months out. Refreshed and ready to bring you a tonne of great new & old music. Tonight it's going to be all about catching up with some old friends of mine who happen to be brilliant performers and off course the usual sprinking of my own brand of Celtic music, with tracks off my newest album,
Under a Texas Skye
. I'll be featuring my buddy's from Edinburgh,
The Dead Beat Club
who sadly are having their last show this weekend in Edinburgh, I'm sorry I can't be there for that one, also a fine singer from Glasgow, Scotland,
Ally Hulett
and lastly there will be a couple of more tracks from myself & The Deadbeat Club.
Your host,
Shuggie Morrison
CLICK HERE FOR SHOW #19!!
SHOW NOTES:
INTRO: 0:00
Hugh Morrison and Jed Marum
with MacPherson's Rant.
The Dead Beat Club
with Sometimes and Black Black Heart.
Ally Hulett
with The Fair Flower of Northumberland and John MacLean's March.
Send emails to
Pure Brilliant Podcast
Thanks for listening…
Hugh Morrison
Aidan's/Ali MacGregor's Jig/Made in Texas.
The Dead Beat Club
with Circa 1985.
END 32:44
This work is licensed under a
Creative Commons Attribution-NonCommercial-NoDerivs 2.5 License
.